Eagle Express Newsletter
February 16, 2022
From the Office
Dear Parents,
Next week Tuesday and Wednesday, Feb. 22 & 23, are the days of our Site Visit, for our WRISA Accreditation. We will be hosting 4 area teachers and principals who will be observing and conducting interviews as the final piece of our accreditation. Please pray for our visitors and our staff next week that the accreditation team feel welcome at IHM, and we all teach each other a few things!
Today is the last day of Priority Application for our school and parish families. If you haven't already completed these things:
If you have a student that will be new to IHM in 22-23, please fill out the application in order to secure their place in the class.

If you have a ECE or 4K student that you want to attend IHM in the Fall, please fill out the survey found here about your plans for the 2022-2023 school year:

https://forms.gle/zDqomonaQEnGScku9

.
After today, applications will be on a first-come, first-serve basis, and our families won't have priority, and the Enrollment Fee goes up from $75 to $200 per student ($100 credited after school starts)
It has come to our attention that the form for ordering the Talent Show DVD was not working! It is fixed now! Order before Friday, Feb. 18th here: https://forms.gle/fAsndxMYUJVqg9NW9.
Dane County has indicated that the County mask mandate will end as of March 1st. Masks at IHM are mandatory until March 1st, after that they will be optional but highly recommended, unless the County Mandate changes again, or the Covid situation changes. The CDC still recommends that K-12 schools stay masked. Our current quarantine policies will remain the same for the time being. Please note that the Monona Grove 4K students will need to follow the policy of the Monona Grove School District regarding masking. All staff with 4K will also be masked.
A reminder about morning carline drop-off. For student safety, please, if you need to get out of the car to help your child at drop-off, or will take more than a minute, park in the parent parking lot between the gym and the church, and walk your child over to the playground area. Student safety is our top priority!
Another policy reminder, as Spring Break approaches, we would like to remind all of our families about IHM's policy from our handbook for requesting homework ahead of vacation or absences:
"When a student is absent due to a family vacation, it is extremely difficult to anticipate what homework will be assigned because lesson plans are based on students' reaction and application of material. Students who are absent from school due to vacation will have their assignments collected in a portfolio until their return. The student can make arrangements with each teacher regarding the due dates of the assignments. No assignments will be given in anticipation of a vacation."
Catholic Schools provide a firm foundation for the growth and development of your child. Pray for a year filled with faith and learning. Let us be a community of service to one another and to our world.
God Bless,
Callie Meiller, Principal
Office Reminders
Mrs. Walters could use

donations of plastic & paper grocery bags, and towels/rags

for the Fish Fry! Please send them in to be dropped off in the kitchen! Thank you!

Lunch on Fri, Feb. 18th has been changed to Macaroni & Cheese.

Call or email the school office by 8:30 AM if your child will not be at school that day, unless you informed us of a multi-day absence.

If you need to find out

how much you paid in tuition or child care last year for tax purposes

, please follow these steps:
1) Log into your FACTs tuition account
2) Click the "View Details" link just to the right of "Payment Plan & Billing".
3) Use the drop down menu to make sure the box below the words Transactions says "All".
4) Click the box "View Payment Summary". The screen will give you a total of what you paid in each category.
5) If you need more help, please email Bernie Heit at bheit@ihmparish.org
The IHM

federal tax ID number

is 39-0828125

Use this site to order

IHM Spirit Wear

:

https://ihm.socceretcdirect.com/index.php?route=common/home

. Click on "School Delivery" under Delivery Method, orders will be delivered to IHM, and we will send them home with your child as soon as we receive them! If you add a name to the bottom of the order, where it says "Name if applicable," it will add your that name to the piece of clothing. Please note that personalized items cannot be returned, so make sure your sizing is correct.
COVID INFORMATION BELOW
Staff and students should not come to school if they have or develop:
1 or more of the following COVID-19 symptoms:
Cough, shortness of breath, difficulty breathing, fever (or chills) above 100.4 within 24 hours, new loss of taste or smell, *Vomiting and/or Diarrhea* – is not a very common sign of COVID -19 but exclusion is advised until able to tolerate your normal diet 24 hrs after vomiting/diarrhea stopped.
2 or more of the following COVID-19 symptoms:
Congestion or runny nose, nausea, headache, fatigue, muscle or body aches, sore throat
If a student has 1 or more of the symptoms in the 1st list, or 2 or more of the symptoms in the second list, they should stay home until they are symptom-free without medication for 24-hours OR if they have a negative Covid test 5-7 days after symptoms start. Let us know if you have any questions, and thank you for keeping everyone healthy and safe!
Keep students home if anyone in the home has any symptoms, including adults




Keep students home if they have been exposed and you are awaiting test results, even if they have no symptoms.

Let the school office know the situation at your home: if your child has symptoms, if they were exposed to a positive covid case, if you are waiting for test results, or if they are Covid positive, AND the exact dates for those items. Don't wait for us to ask!

Let the IHM School office determine that day your children can return, and adhere to that date.
Thank You
A big "Thank You" to Mr. Hegge for taking such good care of our school and church, especially moving ALL of the snow all winter long, going onto the roof in -20 windchill temperatures, and making sure we don't slip on the ice! Say "thanks" to the hardest working person at IHM!
HSA News
We served around 725 people at last Friday's Fish Fry – that was approximately 184 single orders and 136 bucket orders! Thank you to all who helped to make the event a success! Please mark your calendars for our next event coming up on March 4th!

A reminder that Kwik Trip Scrip (try saying that three times fast!) offers a 9% rebate in the month of February!
Help us hit our SCRIP fundraising goal of $10,000 this school year!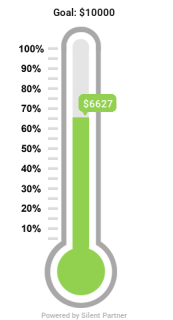 IHM Basketball Schedule
Saturday, February 19
8:00 7th Grade Boys at IHM
9:15 8th Grade Girls at IHM
10:30 7th Grade Boys at IHM
11:15 6th Grade Boys at Queen of Peace
1:00 6th Grade Boys at Westside Christian
This week's links (at the bottom of the email)
Nothing this week

This week's hard copies (in your child's backpack)
Nothing this week
The Student Council sold 1,292 Candy Grams and used almost 4,000 pieces of candy! Wow! Thanks for supporting the Student Council with your Candy Gram purchases!