Eagle Express Newsletter
June 8, 2022
From the Office
Dear Parents,
As we are wrapping up this busy school year with this last Eagle Express of the year, I just wanted to pause to reflect on this wonderful school year. This was kind of a crazy year, but I am proud of how we ALL did our best – teachers, staff, families, and students! We are indeed blessed to have such a close-knit community of parents, teachers, staff, and especially the precious children we all care about so much. Thank you to each one of your for your kindness, your caring, and your dedication.
Although this week has been all dress-down days, tomorrow, Thursday June 9, will be a dress for Jesus day or uniform day, no jeans please. Remember, tomorrow is an early dismissal day at 11:00 AM for all levels! There is no care after 11:00 AM tomorrow.
Congratulations to our 8th graders! We wish them all well in high school, and hope they come back to see us. IHM will always be their home! It's heartwarming to see how close they've grown and we are excited to see what they will accomplish as IHM Alumni! You can watch this year's graduation slideshow here: https://drive.google.com/file/d/1wEcegALmBxtyybkAz39qtNn0E0JTmYAf/view?usp=sharing.
Report Cards will be available on FACTs next Monday, June 13th! I will also email them to all families.
The DPI is offering one-day substitute teacher training this summer. If any parents are interested in substitute teaching at IHM next year, this is a great resource! The additional licensing fees are not required, and IHM does not require them for our parents that sub in the classroom. Sign up here: https://login.myquickreg.com/register/event/event.cfm?eventid=31438&from_cms=1
I would like to leave you with a prayer for the summer time:
God of Wisdom,
We thank you for all of the gifts you have given us throughout this school year.
We praise you for giving us life and for choosing us to be your people.
As we come to the end of this school year, we voice our gratitude for the good things you have done in us, and we praise you for all who have shared in the work of this school.
We know this has been a hard year for many of your children, Lord, for many different reasons. We ask you to bless them in your love and give them refreshment and peace.
We ask you to open our hearts to those who need our love, and our hands to those who need our service.
We praise you God, through Jesus Christ, our Lord, who lives and reigns forever and ever.
Amen.

Have a safe and fun summer!
God Bless,
Callie Meiller, Principal
Office Reminders
Medication

(including prescription, if you haven't picked it up already) stored for the year in the school office will be in your child's backpack today.

If you are filling out a

transportation form for the 21-22 school year

, IHM had 173 attendance days this year.
The

Supply List

for the 22-23 school year is linked below!

IHM Library Books

not returned by today will be assumed lost and charged to your FACTs account for June.

Please watch for an email sometime in June with the instructions for filling out the

enrollment packet

for your student for the 22-23 school year! All students need to fill it out – it is required each year, and is different than the application for new students.

Tuition Assistance

is available for students in grades K-8 whose families qualify. Apply for assistance for the 22-23 school year here:

https://online.factsmgt.com/aid

.

Important dates

for the 22-23 school year (Grades K-8, also on the IHM Google Calendar):
Aug. 31 : 1st Day of School (K-8)
Dec. 22-Jan. 2: Christmas Vacation
Mar. 24 – 31: Spring Break
Apr. 7-10: Easter Break
June 8: Last Day of School
IHM School is committed to maintaining a low student/teacher ratio. Therefore the following policy is in effect for

withdrawal of students K-8:




-If you withdraw a student after July 15, you are responsible for 1st trimester tuition.




-After November 15, you are responsible for 1st and 2nd trimester tuition and all fees.




-After February 15, you are responsible for the full year's tuition and all fees.
Current students are automatically re-enrolled. You need to fill out a withdrawal form to withdraw your student. If you have not filled out a withdrawal form, your student is considered enrolled. Please let us know if you have any questions about this policy. The withdrawal form can be found here: https://immaculateheartmonona.wufoo.com/forms/q1wzn5tt0xry2sy/
Thank You
A great big, end-of-the-year thank you to everyone that makes IHM such a great school! Thanks to all of our awesome students, their fabulous families, our wonderful teachers and amazing staff, everyone that volunteers their time, Father Chad Droessler and to everyone in our parish family that prays for us!
HSA News
Congratulations to our last two SCRIP drawing winners!
Marc & Julie Laudonio were drawn for April, and Jessica Schaller was drawn for May! Please email scripihm@gmail.com to claim your $50 prize. Thank you for incorporating SCRIP into your shopping routines!

For your summer activities, please consider ordering eCards from the RaiseRight app. Once you've set up an account, it's quick and easy to order, and the eCards are emailed to you so you can pay directly from your phone at checkout. Our enrollment code is 26C34L197477. Don't forget to reload those Kwik Trip cards for your summer road trips!
Thank you to IHM families who have been helping to earn money for our school through the Box Tops 4 Education program by General Mills. We recently received a rebate check from them to benefit our school! Below is a reminder of how to participate:
Within 14 days of purchase:
Scan receipts in the Box Tops for Education app OR
Forward digital receipts to: receipts@boxtops4education.com OR
Clip the traditional box top (must include the expiration date) and drop it in the box in the usher's room.
If you are unable to scan your own receipts, and they are from purchases in the past week, please drop them off in the usher's room. There will be a box that will be checked weekly by our Home School Association.
For more instructions, visit: boxtops4education.com.
For questions, email: ihmhsa@gmail.com.
Current SCRIP bonuses available:
GAP (18%)
Buffalo Wild Wings (13%)
Domino's Pizza (10%)
Subway (7.5%)
Old Navy (18%)
Cabela's (13%)
Banana Republic (18%)
Ruth's Chris Steakhouse (13%)
Dave & Buster's (16%)
Athleta (18%)
Sonic (12%)
Help us hit our SCRIP fundraising goal of $10,000 this school year!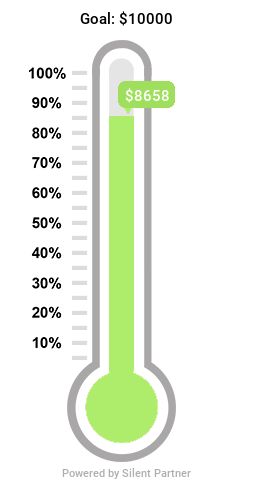 More HSA News!
We've attached the HSA's Year-End Summary which contains important information about next year as well as some financial summaries. Please take a few minutes to read through it, and to share any feedback that you have prior to next school year. Feedback can be sent to ihmhsa@gmail.com. If you have interest in running for the HSA Board for the 2022-23 school year, please reach out!

Thank you for a great year! We hope to see you at the IHM Picnics on June 19, July 17 and August 14!
This week's links (at the bottom of the email)
22-23 Supply List
3rd Trimester Specials Update
This week's hard copies (in your child's backpack)
Medication
Yearbooke
We will have office hours through the summer on Thursdays from 9 AM – 1 PM or by appointment, if you need to see us for anything. It's always best to email first at cmeiller@ihm-school.org to make sure we know to expect you. If you need to reach us over the summer, the best way is to call the office to leave a message, or email Mrs. Winter at secretary@ihm-school.org, or me and we will get back to you soon.
<IHM Specials Update – 3rd Trimester.pdf>