Sent from Mail for Windows
Eagle Express Newsletter
May 11, 2022
From the Office
Dear Parents,
It is contract time for teachers, and that means it is the time of year that I need to inform you about changes in our staff for the coming year:
We are sad to be saying goodbye to Dr. Robert Maynord, our Media Arts teacher, Middle School Traditional Arts teacher, and all-around IT guru! Dr. Maynord has taught at IHM for 24 years, and is looking forward to his retirement! We will miss his love of our students, his positive and calm demeanor, and his knowledge! Best of luck to him in the future!

Due to family issues, we have already had to say goodbye to Mrs. Kendra Breunig, our 4K Aide. We appreciate all of her time and care for the 4K students! Miss Mercier will be starting on this Thursday and will be the 4K aide until the end of the year.
Dr. Maynord's tech knowledge will be outsourced to an outside company, and I have already started searching and interviewing for these positions. Lots of prayers for Dr. Maynord and Mrs. Breunig for the future, they will always be a part of the IHM family!
The deadline for applying for tuition assistance for the fall is this week Sunday. Tuition Assistance is available for students in grades K-8 whose families qualify. Apply for assistance for the 22-23 school year here: https://online.factsmgt.com/aid .
The Kindergarten through 8th Grade Spring Concert is coming up on Thursday, May 19th at 6:00 PM! The students should report to their classrooms at 5:45 PM. Performance attire should be comfortable, safe, colorful, and school appropiate, or their school uniform, no need to go out to buy something special. Families can sit on the field; please no animals, no food, no chairs over 6-inches from the ground. Please note that the playground will be closed before and during the performance. We are looking forward to gathering and sharing our music with you!
We are working on our school calendar for the 22-23 school year, and wanted to share the important dates (grades K-8) You can also look on our Google calendar, all of these dates, along with others, are reflected there:
Aug. 31 : 1st Day of School (K-8)
Dec. 22-Jan. 2: Christmas Vacation
Mar. 24 – 31: Spring Break
Apr. 7-10: Easter Break
June 8: Last Day of School
Catholic Schools provide a firm foundation for the growth and development of your child. Pray for a year filled with faith and learning. Let us be a community of service to one another and to our world.
Peace & Blessings,
Callie Meiller, Principal
Office Reminders
All IHM Library books are due back to the library by Friday, May 27th. Books not returned by that date will be assumed lost and charged to your FACTs account for June.

Mrs. Snider is helping us with our

Field Day

this year! She is looking for one parent per grade to assist with Field Day on Thursday, June 9th 8:00-11:00. Please email her at jmkraska@gmail.com if you can assist for all or part of that time!

Sign up for ECE Summer Program

! For students who are entering ECE, 4K, or Kindergarten in the fall:

https://immaculateheartmonona.wufoo.com/forms/q1eibsll0eec2vy/

!

IHM School is committed to maintaining a low student/teacher ratio. Therefore the following policy is in effect for withdrawal of students K-8:




-If you withdraw a student after July 15, you are responsible for 1st trimester tuition.




-After November 15, you are responsible for 1st and 2nd trimester tuition and all fees.




-After February 15, you are responsible for the full year's tuition and all fees.
Current students are automatically re-enrolled. You need to fill out a withdrawal form to withdraw your student. If you have not filled out a withdrawal form, your student is considered enrolled. Please let us know if you have any questions about this policy.
COVID INFORMATION BELOW
We will not require masks in classrooms, unless Dane County goes back to a mask mandate. Parents will need to make choices that are best for their student and family.

If a child contracts Covid, parents will notify the school and we will communicate to that family the dates that their child will need to isolate (5 days from when their symptoms started – the date of first symptoms or positive test is day Zero) and wear a mask (through day 10).

Parents should continue to keep students home when they are ill.
We will continue to have the right to send students home when they are ill.

Staff and students should not come to school if they have or develop:
1 or more of the following COVID-19 symptoms:
Cough, shortness of breath, difficulty breathing, fever (or chills) above 100.4 within 24 hours, new loss of taste or smell, *Vomiting and/or Diarrhea* – is not a very common sign of COVID -19 but exclusion is advised until able to tolerate your normal diet 24 hrs after vomiting/diarrhea stopped.
2 or more of the following COVID-19 symptoms:
Congestion or runny nose, nausea, headache, fatigue, muscle or body aches, sore throat
If a student has 1 or more of the symptoms in the 1st list, or 2 or more of the symptoms in the second list, they should stay home until they are symptom-free without medication for 24-hours OR if they have a negative Covid test 5-7 days after symptoms start. Let us know if you have any questions, and thank you for keeping everyone healthy and safe!
Let the school office know the situation at your home: if your child has symptoms, if they were exposed to a positive covid case, if you are waiting for test results, or if they are Covid positive, AND the exact dates for those items.

Let the IHM School office determine that day your children can return, and adhere to that date.
Thank You
Thank you to everyone who brought in $2 for each of the 4 no-uniform days during Lent! We were able to raise $1618.00 for Ukraine! That money will be donated to Ukraine Catholic Relief.
HSA News
Joe Stilson has graciously offered to host an impromptu Drive Way/Drive Thru Fish Fry this Friday Night at his home:

Location: 4810 Wallace Ave, Monona (1 block east of IHM)
Date/Time: Friday, May 13th, 3 – 6:30
Menu: beer battered cod, french fries/baked potato, coleslaw, apple sauce and adult beverages
Cost: Free will donations accepted**
First come, first served
**All proceeds benefit Immaculate Heart of Mary Church & School
Current Scrip Bonuses:
Taco Bell: 6%
Red Robin: 11%
Under Armour: 16%
Little Caesars: 11%
Help us hit our SCRIP fundraising goal of $10,000 this school year!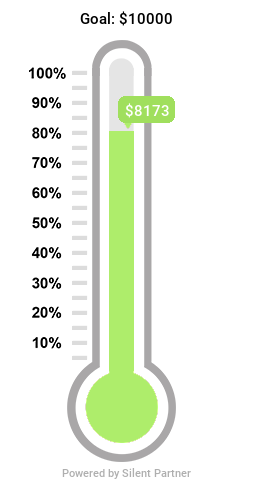 IHM Volleyball Schedule
Friday, May 13
5:00 5/6th Grade at St. Maria Goretti
6:00 5/6th Grade at St. Maria Goretti
Saturday, May 14
9:00 5/6th Grade at St. Dennis
9:00 7/8th Grade at St. Maria Goretti
10:00 7/8th Grade at St. Maria Goretti
12:00 5/6th Grade at Queen of Peace
Sunday, May 15
1:00 7/8th Grade at Sacred Hearts
3:00 7/8th Grade at Blessed Sacrament
This week's links (at the bottom of the email)
Zoo Field Trip Permission Slip (Grade K and 8 only) also in hardcopy
This week's hard copies (in your child's backpack)
Zoo Field Trip Permission Slip (Grade K and 8 only) also linked below
Every IHM student receives a yearbook! There is no need to order – the fee is included with your tuition costs! The Yearbook will be sent home near the end of the school year, as soon as it has been printed.