Eagle Express Newsletter
April 13, 2022
From the Office
Dear Parents,
It is Holy Week – may you and your family find this Lenten season has brought you closer to Christ as Easter approaches! In his message about Lent this year, Pope Francis said "Lent is a favourable time for personal and community renewal, as it leads us to the paschal mystery of the death and resurrection of Jesus Christ. For our Lenten journey in 2022, we will do well to reflect on Saint Paul's exhortation to the Galatians: "Let us not grow tired of doing good, for in due time we shall reap our harvest, if we do not give up. So then, while we have the opportunity, let us do good to all" (Gal 6:9-10)." May this Lent be an opportunity for us all to do good in our communities, family, and world!
The Church is entering the holiest days of the year – the Passion, Death, and Resurrection of our God. Please join us for the Triduum! Times at IHM Church are below:
Holy Thursday – April 14 at 7 p.m.
Good Friday – April 15 at 2:30 p.m.
Easter Vigil – April 16 at 8 p.m.
Easter Sunday – April 17 at 8 a.m. & 10:15 a.m.
Midterm grades for Grades 6-8 are available today! Check on FACTs, I will also email them to every family. Let the teachers know if you have any questions!
I wanted to let you know that our Summer Camp program for kids entering 1-6th grade is filling up, and if you don't sign up soon there may not be room for your kids! The deadline to sign up for the IHM Summer Camp is April 29th. There is a lot more info on the sign up form, here: https://immaculateheartmonona.wufoo.com/forms/q1x57ph00ottcg0/
Catholic Schools provide a firm foundation for the growth and development of your child. Pray for a year filled with faith and learning. Let us be a community of service to one another and to our world.
God Bless,
Callie Meiller, Principal
Office Reminders
Dress down for Ukraine

! The money raised will go to the Catholic Relief Fund for Ukraine.
Last date: April 14
Cost: $2 each day the kids choose to dress down
Student should bring money to their homeroom teachers, in an envelope marked with their name and the dates being paid for. If you would like to sponsor another child or give an additional donation please let your child's teacher know!
Tuition assistance

is available for students in grades K-8 whose families qualify. Apply for assistance for the 22-23 school year here, please apply before May 15th:

https://online.factsmgt.com/aid

.

Sign up for ECE Summer Program

! For students who are entering ECE, 4K, or Kindergarten in the fall:

https://immaculateheartmonona.wufoo.com/forms/q1eibsll0eec2vy/

!

If you need to find out

how much you paid in tuition or child care last year for tax purposes

, please follow these steps:
1) Log into your FACTs tuition account
2) Click the "View Details" link just to the right of "Payment Plan & Billing".
3) Use the drop down menu to make sure the box below the words Transactions says "All".
4) Click the box "View Payment Summary". The screen will give you a total of what you paid in each category.
5) If you need more help, please email Bernie Heit at bheit@ihmparish.org
The IHM

federal tax ID number

is 39-0828125

Use this site to order

IHM Spirit Wear

:

https://ihm.socceretcdirect.com/index.php?route=common/home

. Click on "School Delivery" under Delivery Method, orders will be delivered to IHM, and we will send them home with your child as soon as we receive them! If you add a name to the bottom of the order, where it says "Name if applicable," it will add your that name to the piece of clothing. Please note that personalized items cannot be returned, so make sure your sizing is correct.
COVID INFORMATION BELOW
Staff and students should not come to school if they have or develop:
1 or more of the following COVID-19 symptoms:
Cough, shortness of breath, difficulty breathing, fever (or chills) above 100.4 within 24 hours, new loss of taste or smell, *Vomiting and/or Diarrhea* – is not a very common sign of COVID -19 but exclusion is advised until able to tolerate your normal diet 24 hrs after vomiting/diarrhea stopped.
2 or more of the following COVID-19 symptoms:
Congestion or runny nose, nausea, headache, fatigue, muscle or body aches, sore throat
If a student has 1 or more of the symptoms in the 1st list, or 2 or more of the symptoms in the second list, they should stay home until they are symptom-free without medication for 24-hours OR if they have a negative Covid test 5-7 days after symptoms start. Let us know if you have any questions, and thank you for keeping everyone healthy and safe!
Keep students home if anyone in the home has any symptoms, including adults.




Keep students home if they have been exposed and you are awaiting test results, even if they have no symptoms.

Let the school office know the situation at your home: if your child has symptoms, if they were exposed to a positive covid case, if you are waiting for test results, or if they are Covid positive, AND the exact dates for those items.

Let the IHM School office determine that day your children can return, and adhere to that date.
Thank You
Thanks to you!! You are awesome, and you are doing a great job being a parent/grandparent/aunt/uncle/guardian to these kids? We see it every day! Take a deep breath and tell yourself how awesome you are!
HSA News
Thank you to all who came to the Fish Fry last Friday night, and to all of the volunteers who helped to make it a success!
Also, thank you to those who attended Muffins for Mom's, and special "thank you" to coordinator Matt Matenaer and the wonderful committee of dad's who hosted this fun morning!

Notable upcoming bonuses:
Bath & Body Works: 17% (April 16-29)
DSW: 11% (April 16-29)Ruth's Chris Steakhouse: 13% (April 16-29)

Have a blessed Holy Week, and Happy Easter from the IHM Home & School Association!
Help us hit our SCRIP fundraising goal of $10,000 this school year!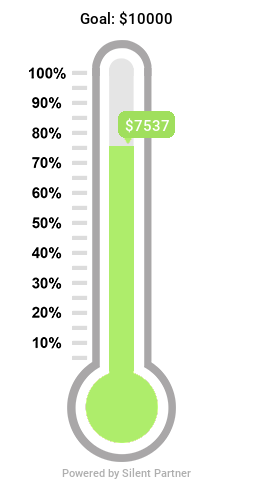 IHM Volleyball Schedule
Saturday, April 23
8:00 5/6th Grade at St. Dennis
8:00 7/8th Grade at IHM
9:00 5/6th Grade at St. Dennis
10:00 7/8th Grade at IHM
11:00 5/6th Grade at IHM
Sunday, April 24
1:00 7/8th Grade at Queen of Peace
3:00 5/6th Grade at St. Maria Goretti
3:30 7/8th Grade at Queen of Peace
This week's links (at the bottom of the email)
8th Grade Overnight Field Trip Permission Slip Form (Grade 8 only) – Also in hard copy
This week's hard copies (in your child's backpack)
8th Grade Overnight Field Trip Permission Slip Form (Grade 8 only) – Also linked below
In 2014, Pope Francis sent 150 Easter eggs to the Bambino Gesu Pediatric Hospital as an Easter gift to children hospitalized with cancer.