Eagle Express Newsletter
February 2, 2022
From the Office
Dear Parents,
Thank you to all who attended our kick-off Mass and Open House this weekend. We had a great time, and really presented our awesome school to many new families. We hope you had fun! Catholic Schools Week continues through this Friday with Dress-Up for Jesus Day on Thursday, and Support your Team on Friday!
Thanks also to those who attended and supported our IHM Benefit Dinner & Dance last Friday! A lot of fun was had by all, and the evening raised a ton of money for our IHM programs!
Three things to do before Thursday, Feb. 10th:
If you do not plan on your students attending IHM in the Fall, let the office know by next Thursday, Feb. 10th, to avoid being assessed the $75 non-refundable re-enrollment fee. Fill out the form here:

https://immaculateheartmonona.wufoo.com/forms/q1wzn5tt0xry2sy/.

For siblings that have not attended IHM, and other new students: Priority Application for current IHM families and IHM parishioners for the 21-22 school year ends Feb. 16th. After that, application is open to the public. Apply for the 22-23 school year by logging into your FACTs family portal and clicking the Apply/Enroll link on the menu.

Please do not fill out the application for any student that has already attended or currently attends IHM school at any level! Each application costs IHM money, and current/past students don't need them!

CURRENT ECE & 4K students: If you have not done so already, please fill out the survey found here about your plans for the 2022-2023 school year, as well as for summer 2022:

https://forms.gle/zDqomonaQEnGScku9

. Please complete even if you are undecided, or your child will not return to IHM for the Fall. Complete this form before Feb. 16th to get priority for a spot in your preferred class.
If you need to find out how much you paid in tuition or child care last year for tax purposes, please follow these steps:
1) Log into your FACTs tuition account
2) Click the "View Details" link just to the right of "Payment Plan & Billing".
3) Use the drop down menu to make sure the box below the words Transactions says "All".
4) Click the box "View Payment Summary". The screen will give you a total of what you paid in each category.
5) If you need more help, please email Bernie Heit at bheit@ihmparish.org

Catholic Schools provide a firm foundation for the growth and development of your child. Pray for a year filled with faith and learning. Let us be a community of service to one another and to our world.
God Bless,
Callie Meiller, Principal
Office Reminders
The IHM

federal tax ID number

is 39-0828125

Masks at IHM are mandatory until March 1st

, after that they will be optional but highly recommended, unless the County Mandate changes, or the Covid situation changes. Please note that he Monona Grove 4K students will need to follow the policy of the Monona Grove School District regarding masking. All staff with 4K will also be masked.

Staff and students should not come to school if they have or develop:
1 or more of the following COVID-19 symptoms:
Cough, shortness of breath, difficulty breathing, fever (or chills) above 100.4 within 24 hours, new loss of taste or smell, *Vomiting and/or Diarrhea* – is not a very common sign of COVID -19 but exclusion is advised until able to tolerate your normal diet 24 hrs after vomiting/diarrhea stopped.
2 or more of the following COVID-19 symptoms:
Congestion or runny nose, nausea, headache, fatigue, muscle or body aches, sore throat
If a student has 1 or more of the symptoms in the 1st list, or 2 or more of the symptoms in the second list, they should stay home until they are symptom-free without medication for 24-hours OR if they have a negative Covid test 5-7 days after symptoms start. Let us know if you have any questions, and thank you for keeping everyone healthy and safe!
Keep students home if anyone in the home has any symptoms, including adults




Keep students home if they have been exposed and you are awaiting test results, even if they have no symptoms.

Let the school office know the situation at your home: if your child has symptoms, if they were exposed to a positive covid case, if you are waiting for test results, or if they are Covid positive, AND the exact dates for those items. Don't wait for us to ask!

Let the IHM School office determine that day your children can return, and adhere to that date.

Use this site to order

IHM Spirit Wear

:

https://ihm.socceretcdirect.com/index.php?route=common/home

. Click on "School Delivery" under Delivery Method, orders will be delivered to IHM, and we will send them home with your child as soon as we receive them! If you add a name to the bottom of the order, where it says "Name if applicable," it will add your that name to the piece of clothing. Please note that personalized items cannot be returned, so make sure your sizing is correct.
Thank You
Many thanks to Rebekah Scaperlanda for all of her work on organizing the IHM Benefit Dinner & Dance, Rachel Matenaer, who spearheaded the auction, Ashley McGree for her fabulous set-up expertise, and Kate Hagen, who worked with the auction website! Thank you to everyone that donated, bid, and came to eat and dance!
HSA News
Please join us for the upcoming Home & School Association (HSA) Meeting on February 8th at 7 p.m. For a meeting agenda and link, please contact ihmhsa@gmail.com.
For a list of fantastic Scrip bonus rebates, including 9% on Kwik Trip for a limited time, please visit: https://shop.shopwithscrip.com/shop/product/specials.
This includes purchasing new cards or reloading your current ones on RaiseRight app!
We can't think of a better way to kick off your weekend than with hot, flaky fish at home on a Friday night! Our first Fish Fry of 2022 is coming up on Friday, February 11th. We're hosting a Drive-Thru event from 4-7 p.m. We have a few remaining volunteer shifts. If you or someone you know is interested in helping, please visit: https://bit.ly/3uK967Z
Congratulations to Christina and Chaise Engelhart! You are the winners of our monthly SCRIP drawing! Please email scripihm@gmail.com to claim your $50 scrip credit. Thanks for including RaiseRight in your monthly spending routines!
Help us hit our SCRIP fundraising goal of $10,000 this school year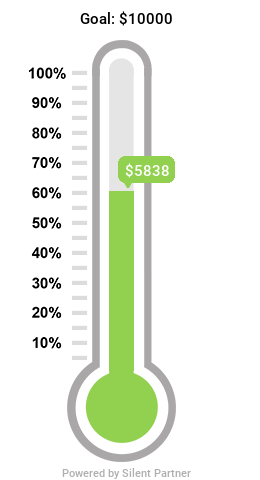 IHM Basketball Schedule
Saturday, February 5
11:45 5th/6th Grade Boys at St. Francis Xavier
Sunday, February 6th
4:45 7th Grade Boys at Queen of Peace
This week's links (at the bottom of the email)
IHM Mom's Group Flyer
This week's hard copies (in your child's backpack)
Christmas DVD, if you ordered one
IHM will again be running a summer program for kids in K-6th Grade next school year! Watch for more information and enrollment soon!